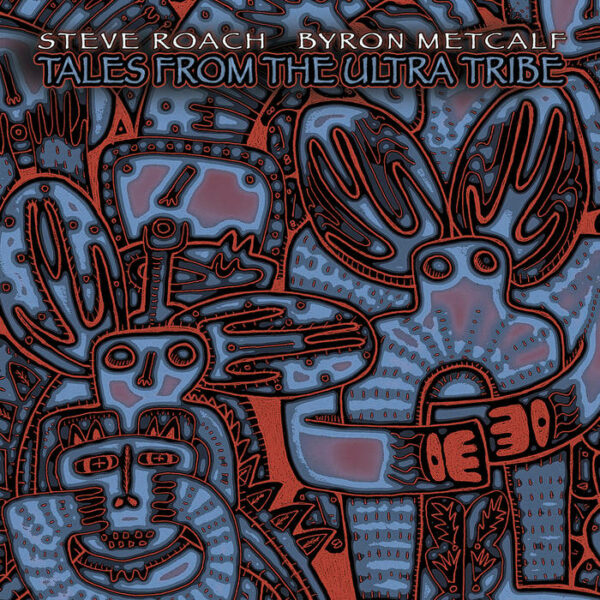 Tales From The Ultra Tribe
After two years pushing the creative edges, Tales From the Ultra Tribe emerges as a fire-breathing life form. The deep trance-shamanic-atmospheric collaboration between Steve Roach and Byron Metcalf evokes the primordial caverns and aeon-blasted landscapes of their groundbreaking The Serpent's Lair (Projekt, 2000).
And yet on Tales From the Ultra Tribe, a new sound emerges.
It's a lucid trance-groove experience, a searing combination of acoustic percussion and hyper-dimensional electronic rhythms. The Ultra Tribe are the future primitives: the future-tech foundation wrapped by the organic. It's no longer clear where the human ends and the machine begins.
The elements of this sound are Steve's complex hybrid-grooves overlaid by Byron's primal, fluid and organic - yet precise - frame drums and percussion. It's an atmosphere of shifting soundworlds in which the forms of the Ultra Tribe exist. An alchemy of electronic sequencers, drum machines and percussion locks in the groove, while the human element jumps in and out of the steady pulse, giving the music a passionate intensity. The elements are deftly shaped to a point of complete integration where the final result is transformed into a living breathing body with an electro-organic soul.
Additional information
| | |
| --- | --- |
| Weight | 2 oz |
| Dimensions | 5 × 5.5 × .25 in |