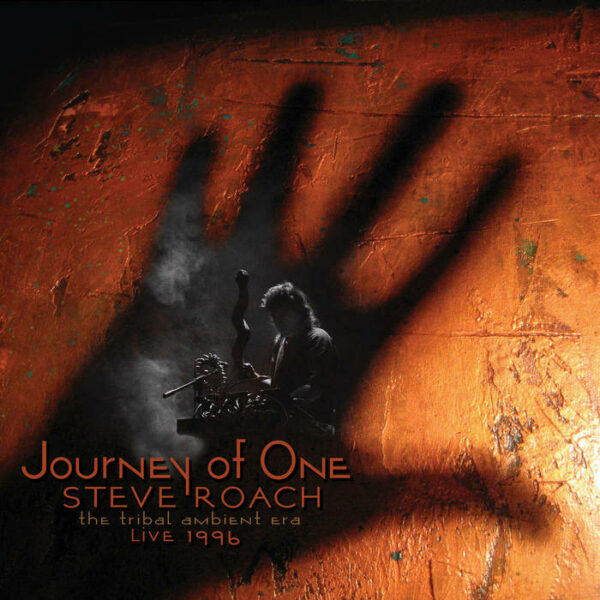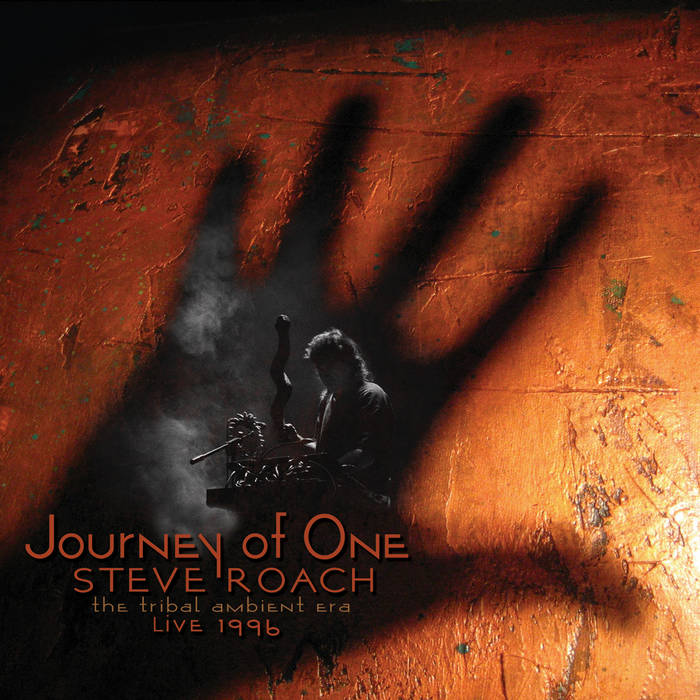 Journey of One – the Tribal Ambient Era (Live 1996)
Journey of One is a pinnacle live performance captured during the zenith of Steve Roach's rich tribal-ambient origins of the mid-1990′s. The music rises from the darkness, an ancient voice chants in serpentine ecstasy only to subside and hover next to silence, soon broken by raging hybrid trance grooves, didgeridoo and mind-altering soundscapes that mesh to form a soundtrack for a future-primal culture. Journey of One is an ascent into the mystical and primordial places Roach first developed on Dreamtime Return, Artifacts, Origins, World's Edge and his Suspended Memories collaborations. This 2-CD set unfolds like the genesis of this influential sound.
Roach meticulously, passionately utilizes the electro-acoustic nature that is the heart of this sound: earthy ferocity and multi-timbral frequencies drawn out to their fullest. This music shapeshifts between moods, always rushing forward engaging a range of electronic and acoustic tools: analog and digital synths, clay water pots percussion, butterfly cocoons and seed pod shakers, & ocarinas. The didgeridoos's hoary human-vocal sonic quality and a tumbling avalanche of hand-struck percussion further illustrate the tribalistic canvas.
Additional information
| | |
| --- | --- |
| Weight | 4.1 oz |
| Dimensions | 5 × 5.5 × .5 in |