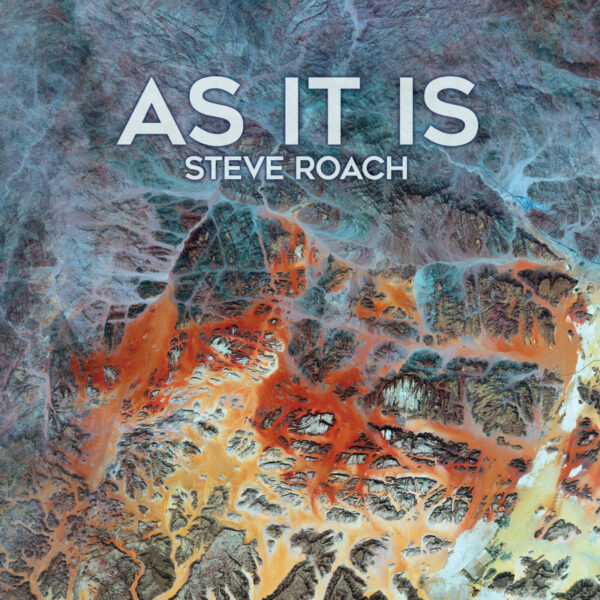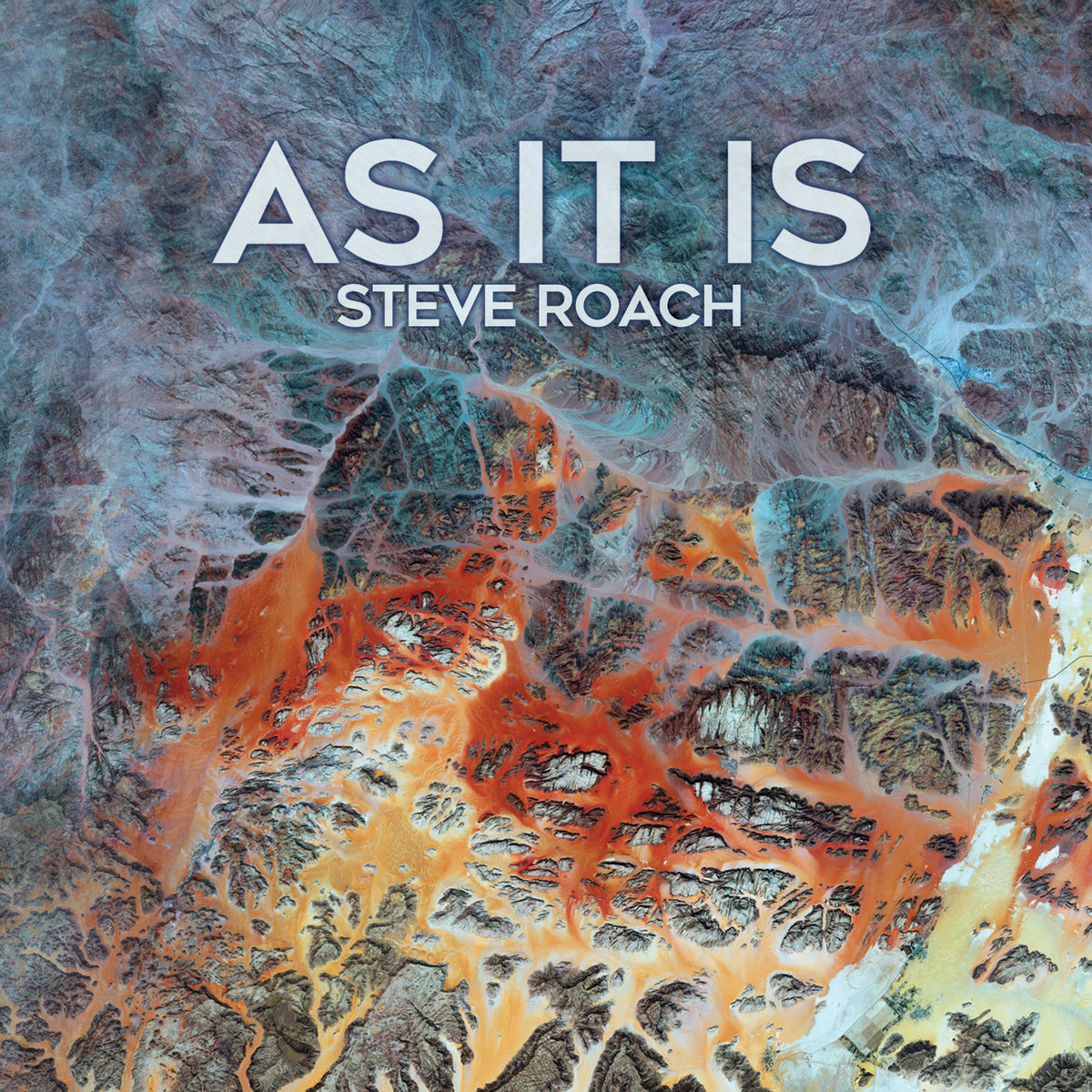 Reviewed by Exposé Online, Synth & Sequences
As a sonic continuation and response to last year's optimistic release Tomorrow, AS IT IS is a revelatory experience of mystical, captivating electronic music. It travels the soul's pathway of renewal following the dramatic year we've just emerged from. Filled with texture and subtle nuance, this is a spacious album of organic analog electronic music with a breath and heartbeat; a simmering, churning, moving appointment with reality.
The album maps a hero's journey, taking the immersed, active listener out of consensus reality through secluded deeply personal spaces, suspended soundworlds, through tears to eventually emerge revitalized.
"It's an emotional, psychological, spiritual triad," Steve describes, "a deep engagement exploring the psychology of sound: expanded consciousness creating meaning out of sonic abstraction."
The album's theme begins with the desire to look at life AS IT IS. The world is rugged and beautiful; no matter what has fallen away over the last year, something true and powerful underneath has been revealed. Stripping away overlays of perception, intention and old patterns allows us to possess reality in its purest form.
Continuing deeper, the album's thematic flow looks at what becomes of us after we've stripped away the familiar. Where does your psyche go? How do you work with what remains after much that you relied on as reality falls away?
Steve comments, "I embraced that place and space over the last year. It's where this music grew from: sitting comfortably and uncomfortably in the realm of what has fallen away."
The song titles tell of a journey, a journey for this time we're all currently living through.
It asks what falls away when habits are forced to change, when we lose routines and the security we've taken for granted. This leads to a threshold meditation; at the beginning of something new we are asked if we can remain at the threshold of the unformed? Can we be present with this place that's unreachable at the border of what was the old and what is to be the new? In this unreachable, unformed place we imagine we ourselves might be unreachable, or perhaps the next vision is unreachable. Getting through that brings us to a place of equanimity where we become present to life at any given moment AS IT IS. Present with all the different feelings that come up and all the different psychological and spiritual states one goes into. And when it's possible to be present with that sense of equanimity, there's a feeling that underlying all of the things we took for granted is a supportive nourishing place accessible via that state of equanimity. It's a hero's journey to even get there; and after we're there part of the equanimity experience is realizing what was lost, as we shed tears for time. Tears of sadness for what has changed that will never be the same again. From that comes the emerging into something greater than what we could have known or encountered without having gone through this challenging transformation.
"That unreachable place," Steve reflects, "is something you hear within my music. I'm reaching towards something I'm never fully grasping, and in that state of not-fully-grasping-it there's a recognition of knowing it AS IT IS. Perhaps it doesn't need to be grasped, it can be unreachable, it can remain suspended. It can remain in mystery, it can remain shrouded just on the other side. That's what pulls me forward as an artist and keeps me driving towards wanting to feel that wholeness even in its fleeting moments. It's something one has to nourish and stay connected to because of its changing and evolving nature every day. It's a daily meditation at that threshold, asking 'How is today unique? What is unique in this moment? How can I respond to this? What is the thing that's going to make today unique and empowered through this language of sound and music?'"
"From the years of feedback from my audience, it's clear they immerse themselves in this psychological spiritual state within my music. A feeling supports one into deeper places within. These soundworlds offer nourishment and renewal along with a greater, more expansive state; at the same time I continue to discover a deeply cultivated connection to a core awareness. Over time the music helps to build energy and relationship through the self with a confluence of sound and melody and harmony and dissonance and consonance and texture, creating the space to fully embrace all that life is at this point. That is what I'm striving to deliver on this album: the AS IT IS state of awareness."
AS IT IS places the listener in the center of life's mystery, awe, excitement, pathos, sadness, longing, and power. It delves into joy, ecstasy, solace, peace, and triumph. True art offers honest transformational emotional engagement. AS IT IS takes a bold step deeper into the time and space—altering realms Steve has pioneered over all these many decades.
1. What Falls Away 11:16
2. Threshold Meditation 13:07
3. Unreachable 17:24
4. Equanimity 11:56
5. Tears For Time 14:11
6. Emerging 13:25
Additional information
| | |
| --- | --- |
| Weight | 2.2 oz |
| Dimensions | 5 × 5.5 × .25 in |