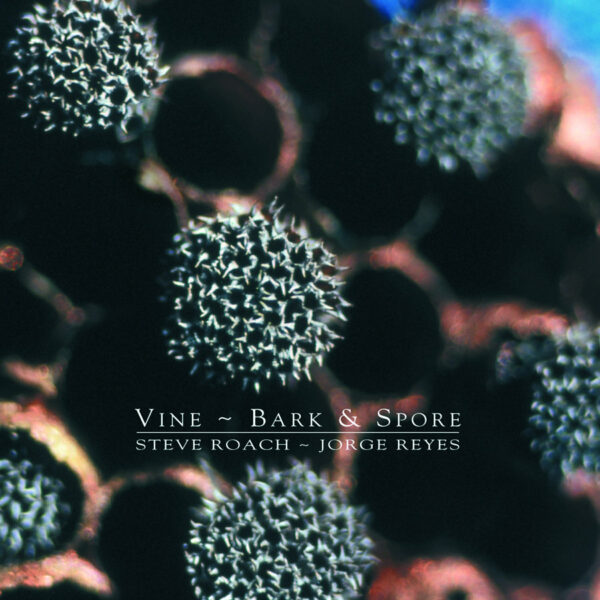 The music is the medicine...
VINE ~ BARK & SPORE captures a pure, organic sound that is rich with a potent magical atmosphere. The remote and mysterious locations deep in Mexico's historic landscape, as well as the hallucinogenic terrain of the Sonoran desert in Southern Arizona, provide the ground where this music takes place. The musical elixir was created from a surreal blending of acoustic and electronic instruments, along with voice and location recordings. With strong shamanic undercurrents, it creates an opening to step through time into the mythic worlds of the in-between. VINE ~ BARK & SPORE offers music as medicine for the soul. The music of Roach and Reyes acts as a transmitter of the attitudes that ancient cultures had towards music and the spiritual aspects of life, while merging with the currents of today.
Utilizing passive electronic textures (like whispering tonal hints) and distant ethnic percussives (which never take an overt presence) and vocal chants (resounding with a cavernous air) and ethereal woodwinds, Roach and Reyes generate atmospheric tapestries of sound that float like a hazy mist over a morning-lit clearing deep in some forest valley.
Additional information
| | |
| --- | --- |
| Weight | 2 oz |
| Dimensions | 5 × 5.5 × .25 in |