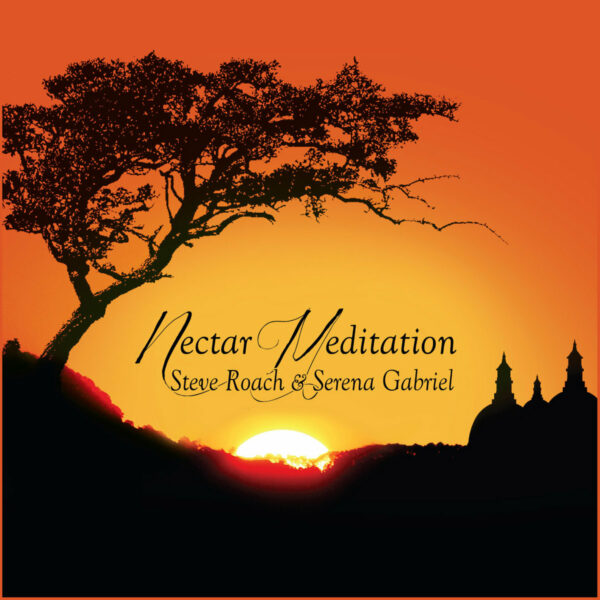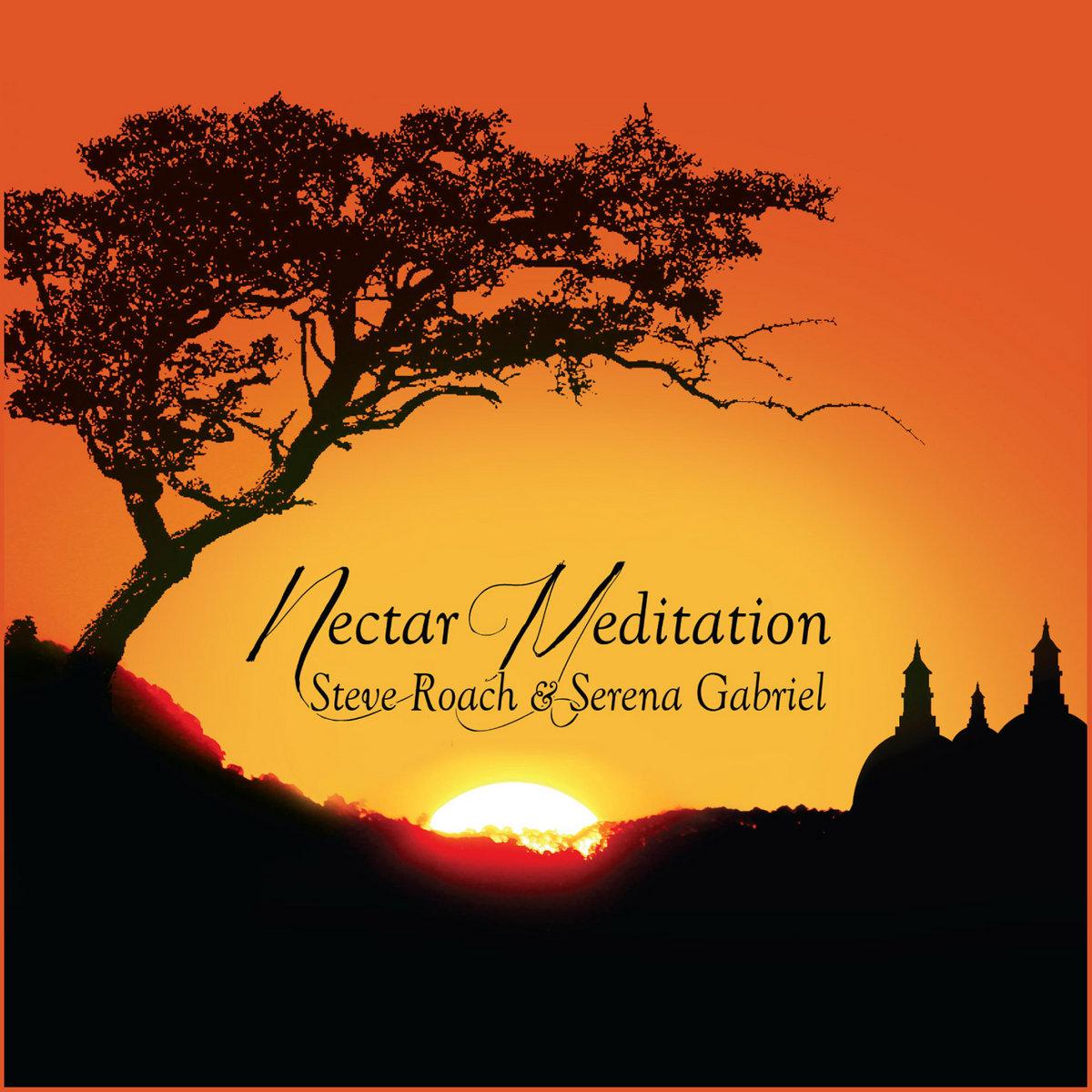 Nectar Meditation is the debut collaboration from Steve Roach (synths) and Serena Gabriel (harmonium, voice, temple bells). The focus of their work together is to provide a potent, immersive and transcendent experience through the power of sound. This intention is activated through the combination of acoustic instrumentation of ancient origins with a vast array of vintage and current analog synthesizers, creating a compelling new hybrid of archaic and contemporary sacred space music.
A continuous 74 min balm for the body, mind and soul, manifested from what could potentially be an unheard of fusion until now, the core of Nectar Meditation is a unique blend of the diaphanous breathing, emotional waves of Serena's harmonium with the deep resonance of Steve's iconic Oberheim analog synth palette.
As this soulful journey unfolds it is carried even deeper upon a pachyderm paced mantra beat passage by guest Byron Metcalf, offering rhythm to the revelations of the sonic sojourner. Initiated upon a visionary landscape, this sonic elixir gently builds and holds space for a contemplation upon the majestic unknown.
Additional information
| | |
| --- | --- |
| Weight | 2 oz |
| Dimensions | 5 × 5.5 × .25 in |