Tucson based ambient – electronic music pioneer and innovator Steve Roach will be presenting a dynamic weekend in the southwest soundcurrent with his first concert in several years at his home town of Tucson Az. His local concerts are always special as the desert atmosphere is such a vital element in his work and undoubtedly will infuse the event on many levels. This will be an unforgettable experience for out of town guests and Zonies alike.
The location for Steve's Saturday Sept 17 concert is The Berger Performing Arts Center – an intimate theater with the capacity for 525 people. Tickets will be limited to 400 for this concert. We are pulling out all the stops for a state of the art, high resolution sound experience combined with the immersive live visuals of Noctivision (see his work for Steve's last 2 Phoenix concerts on YouTube) .
The 3 day gathering will feature Tucson sonic artists Serena Gabriel and Jeff Greinke, who along with Steve, will present sets Sunday afternoon, Sept 18 for the debut of the Ambient Lounge at the historic and elegant Hotel Congress Century Room. This intimate club environment is perfect for a contemplative, deep listening experience.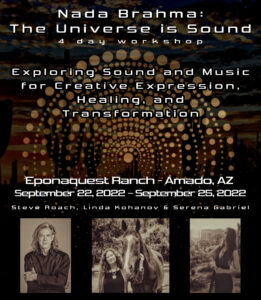 A few days after Steve's Tucson concert experience comes to a close, 10 participants will join us for this magical 4-day workshop exploring the transformative power of sound and music, silence, sacred sonic space, and beyond.
This compelling adventure is open to anyone with the thirst to tap deeper into the essence of our sonic birthright, embracing sound, music, and silence as a daily tool for well-being and enhancing our personal creative pathways.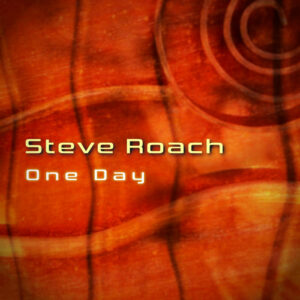 "One Day" is the most recent addition to Steve's exclusive site. For a low subscription you can hear this and 40 other albums of unreleased material. New content added each month.